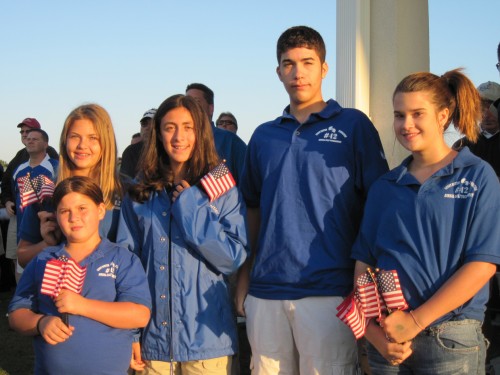 The Gerry Bertier #42 Foundation "Leaders Of  Tomorrow" is the next generation of Gerry's family, volunteer family and friends.  In 2008 Peyton submitted an online essay to Sunkist about Gerry, his injury and passing and what it meant to participate in the foundation and helping others.  She was selected (one of few nationally) to receive their Lemonade Stand.  This was the start of our young leaders supporting the efforts of VCU spinal cord injury research and rehabilitation.  The Lemonade Stand was set up on the back porch of Cannon Ridge Golf Club and the fun began raising hundreds of dollars in a few years.
Since 2008 the youth leaders have worked at raising awareness and funds by helping at the #42 yard sales, selling doughnuts and coffee, decorating a Christmas tree for the silent auction at our annual dinner dance and spirit nights and fundraisers at local restaurants.  Selling golf towels with the Gerry Bertier #42 logo at several of the annual golf tournaments enabled the leaders to give patients in the VCU spinal cord injury unit towels to put on their wheel chairs to use if needed during their therapy.
On a personal level our Leaders Of Tomorrow have written notes to many patients encouraging them and telling them that they are also working in the foundation to raise funds for research and rehabilitation.
Our youth support our main fundraiser by stuffing goody bags for the golfers, extra hands during the registration of golfers, carrying donation buckets, awarding flags to our veterans at the start of the tournament and participating in the banquets by handing out the door prizes and even giving a speech.
Future fundraisers may include a bowlathon, car wash, Gerry Bertier #42 mechandise sale such as  bumper stickers and t-shirts and a walk-run race.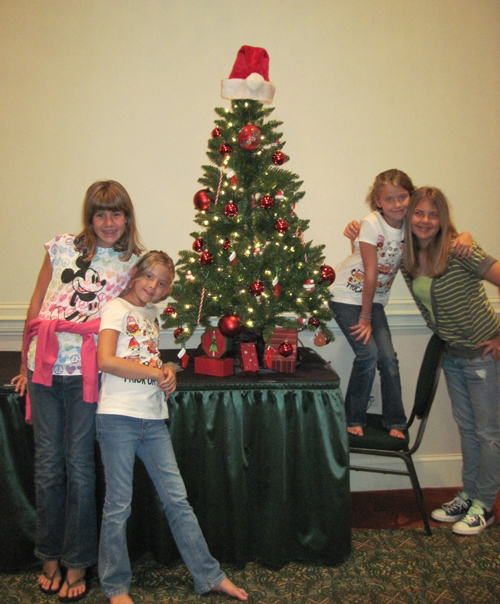 The Leaders Of Tomorrow offers a safe, constructive, supportive environment for our young people to learn the art of running a charitable foundation, the techniques of hosting an event, the art of fund raising, teamwork and most importantly the pride and self worth that only comes when you experience the selflessness of caring and working for someone less fortunate.  Our junior 42ers also are able to use their experiences as community service credits for school.
There are no dues or fees required of our leaders.  We only ask that they participate in as many meetings and events as they can.  We also ask that whenever they are wearing the Bertier shirt or jacket that they conduct themselves in a fashion that will reflect credit upon the organization.
Being a family run foundation we pride ourselves on the fact that we are all volunteers with none of us getting paid and thus all of the proceeds that are raised go to support our mission.  Because we are family we invite the families of our Leaders Of Tomorrow to participate with them.
The Bertier Foundation realizes that the secret to any organizations's success is their ability to nurture a group of leaders that can carry the groups message forward into the future.  So it was decided to create "The Bertier Leaders Of Tomorow".
Thank you to Peyton, Alli, Windsor, Alex, Taylor, Jordan, LB, Evan, Rachel, Mason, Makenzie, Zoe, Kristina, Jacob, Samantha, Sydney, Hunter, Landon, Peyton W., Glorianna, Josh, JJ, Matt, Tommy, Pat and Tim.  Gerry would be so proud to know his legacy is carried forward.