The Early Years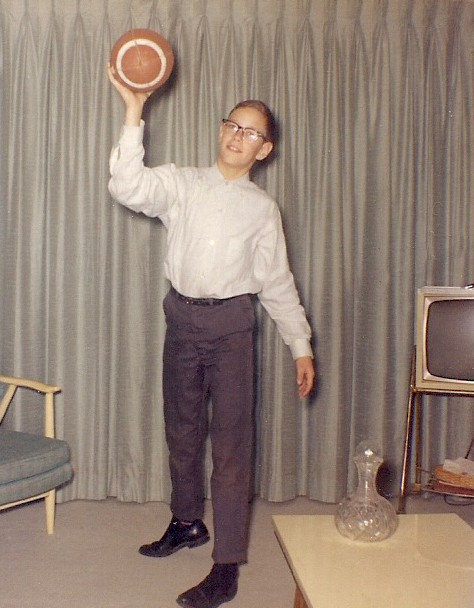 Gerry William Bertier was born August 20, 1953 and was raised in Alexandria, Virginia. Gerry was raised mostly by his mother, Jean. Mrs. Bertier watched her son grow up to be a happy and successful young man. During Gerry's childhood he had mentioned being in the Olympics. His long term goal was to receive a gold medal.
Gerry aged and entered into his high school years. He blossomed as an athlete and by his senior year, he starred in football, basketball and track, eventually ending up at TC Williams High School as part of the desegregation of 3 schools. Hammond High School was the school he previously attended. At TC Williams, he quickly became involved with the football team.
Things were quite rough in the beginning, but through the struggle and cooperation of his fellow teammates, the Titan team made it through a "perfect" no loss season. The team set the school on fire, routing one opponent after another. T.C. Williams marched to the state title and afterward Gerry Bertier, the team's 6-foot-1, 200-pound roughneck linebacker, reaped the fruits of a remarkable season: He was named one of the top 100 high school football players in the nation and voted All-Everything from All-American on down and he was offered many scholarships, including ones from Alabama and Notre Dame. It was quoted in the Richmond News Leader, Dec 1971 issue that as a linebacker, "Gerry threw opposing backs for 432 yards in losses-52 yards more than were gained net against the state champions. Bertier was credited with 142 individual tackles, including dumping opposing quarterbacks 42 times." I doubt Gerry had any idea what great things he was about to enter into, nor do I believe he had any idea how his athletic participation would make such an impact in Alexandria, Virginia sports history.
To clear up any misconceptions that the movie might have left in the viewer's minds, Gerry did not have his football success come to an end until after the state championship.
"Life is not Over"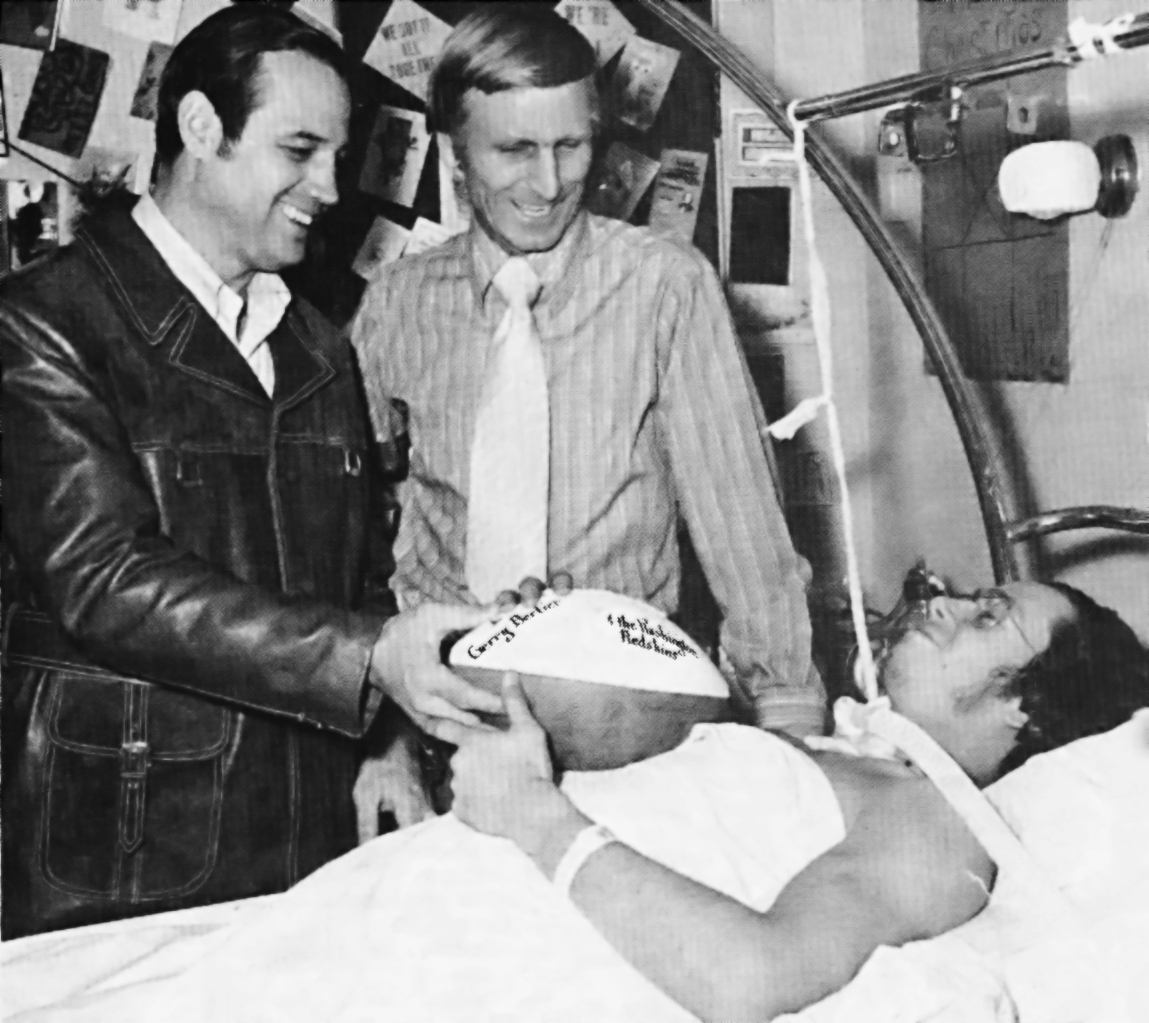 The night of the football banquet dinner, December 11, amid warm, enthusiastic applause Gerry was awarded the team's Most Valuable Player trophy. Gerry was on top of the world. Then tragedy struck. That fateful night after the banquet dinner, Gerry rounded a curve only two blocks from his Alexandria home, he and his mother's new Camero ended up in a terrible accident which caused his paralysis. Cause of the accident was later deemed to be a mechanical failure in the motor mount of his engine.
Almost immediately, Gerry accepted his paralysis and vowed to live a productive life. Doctors figured he might remain in the hospital for almost two years. But a month and a half after the accident, he made a temporary exit. Driven by ambulance, rolled in on a stretcher and propped up in a wheelchair, Gerry received the Outstanding Player Award at the banquet of the Brooklyn Club, a division of The Washington Touchdown Club. From the hospital bed, Gerry coordinated with the Alexandria Jaycee's a "Walk for Mankind." Gerry gathered students, adults, company executives to donate. And, when Gerry was released from the hospital, he himself did 30 miles in his wheelchair.
Six months after the accident, Gerry returned to the football field – except this time he was to receive his diploma. At the graduation ceremony, Gerry wore a metal body brace and used crutches to half-drag, half-walk himself to the podium. There wasn't a dry eye there. Gerry was released from the hospital soon after graduation. Locally, Gerry was called by hospitals about depressed patients and he would come to visit and do a wheelie at the end of their bed. When the patient was released he would go home with them and advise them how to do rehabilitation.
Gerry made speeches across the country to help handicapped individuals and worked with the Alexandria city council to help establish and implement plans whereby handicapped persons could have access in and out of all the places we all take for granted. At Gerry's suggestion, the Alexandria Junior Chamber of Commerce started a "Ban the Barriers" project aimed at convincing store owners to eliminate architectural obstacles to wheelchairs.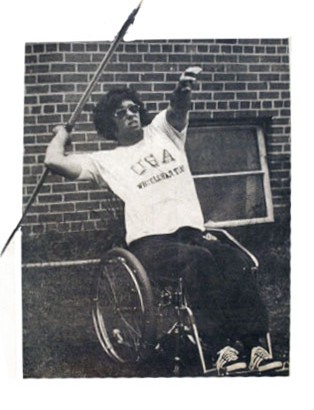 Because of Gerry's great capacity to motivate, the incredulous works he performed for his fellow neighbor and those across the United States, he was presented the "Presidents Award."
People throughout the United States have inquired about Gerry. Gerry went way beyond his football career that had been featured in "Remember the Titans." Even after his accident, Gerry never gave up and continued his successes until his death. On March 20, 1981 while on a business trip in Charlottesville, Va., Gerry was the victim of another horrifying auto accident. A drunk driver crossed a dividing line and hit Gerry's car head on.
In his adult years, Gerry is known for many different and wonderful things that include winning a Gold medal in the wheelchair Olympics in the "Shot-put" event, being chairman of "The Walk for Mankind" for many years, enrolled in Northern Virginia Community College, was active in the Alexandria Jaycees and traveled everywhere, from coast to coast, speaking to clubs, schools, civic groups, and volunteering his time to dozens of organizations. He was living in his own apartment, driving his own car and holding a full-time salesman's position.
Gerry had an underlying theme to all his civic work: to make the world a better place to live for those who were not so fortunate. "He was really something ," his mother Jean said. "The only difference between you and Gerry is that you can stand up. He wasn't wasting away. He'd say, "Let's do something about life. It's not going to come to you." Occasionally, someone among us lives his life in a very special way. The things he accomplishes become examples of mankind's highest purpose. Gerry's light still shines 30 years later.